10 Cutting-Edge Hair Products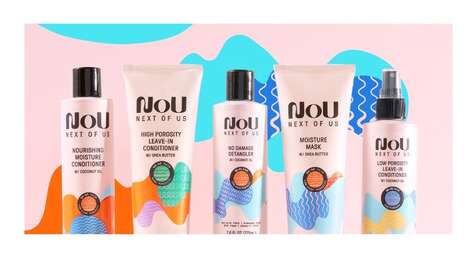 The April hair trends highlight the newest edition of products, including black-owned beauty brands, eco-positive hair serums, washes, masks, and much more. These products are sure to accommodate all hair types and textures.
This month, the fastest-growing Black-Owned beauty brand Mielle Organics announced its award-winning multicultural hair care is now available at the largest beauty retailer in the country, Ulta beauty.
The business has grown fast in its eight years due to its ability to provide an all-in-one solution for daily maintenance. Its ability to promote thicker and faster hair growth while only using natural products sets the brand apart.
Lifebuoy shampoo recently launched a haircare campaign dubbed 'Mein Choti Si Aik Ladki Hoon' (I Am a Little Girl) with the Ministry of School Education Punjab. This partnership was established to provide young girls with an education. Only 7 percent of females attend school in Pakistan; something Lifebuoy is trying to motivate policymakers to change in the schooling system.
This month, Flawless Bikini revealed its hair removal tool to remove hair from hard-to-reach areas gently. The device is LED-equipped, and its foldable design makes it the perfect travel accessory. The device can also be found at Ulta Beauty.