3D-Prinited Earbuds : Campfire Audio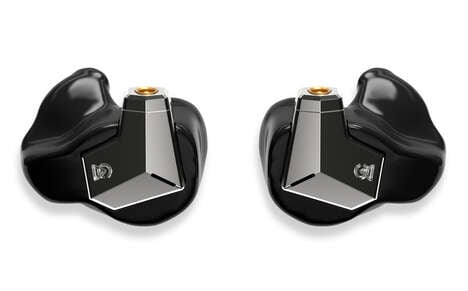 Boutique audio electronics brand Campfire Audio has announced the release of the 'Supermoon,' its newest custom-fit earphones that boast one-of-a-kind technology and, resultingly, a notably hefty price tag.
The high-end earbuds come equipped with a 'Solid Body' design — the company's patent-pending technology that leverages 3D printing to deliver a truly bespoke earbud made to perfectly fit a wearer's ear. In addition, the Supermoon comes with custom 14mm planar magnetic drivers and interior acoustic chambers, both of which work together to create a full spectrum of sound. What's more, each individual earbud is 3D-printed as a complete piece, limiting the number of parts needed for production.
For those interested, the Supermoon earphones can be purchased online at Campfire Studio's website.
Image Credit: Campfire Audio