80s Film-Themed Fashion : Casablanca 1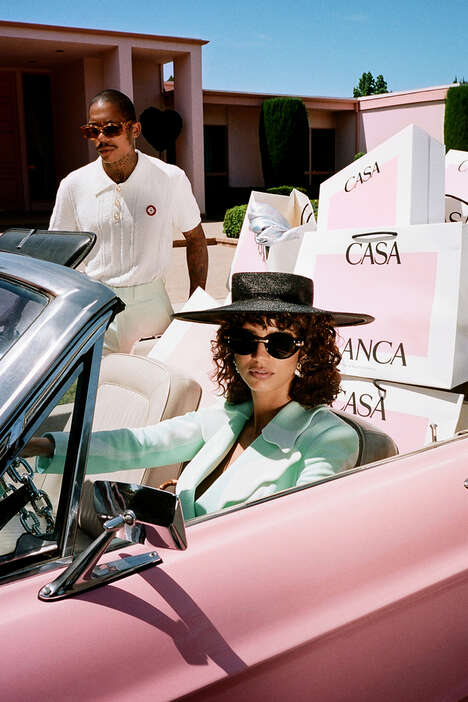 Casablanca's Summer 2022 campaign channels the vintage Hollywood glamour of the 80s through a 'Pretty Woman'-inspired photoshoot. Casablanca's new collection aims to honor "friendship, intimate journeys, and exploration." The campaign features accessories from Casablanca's 'Printemps-été 2022' collection, including 'Wave' handbags, computer cases, and sunglasses. The 'Masao San' collection fuses innovative tailoring techniques with workwear, creating a sense of movement within the garments.
The 'Monogram Wave Bag' in black leather utilizes bamboo for the top handle and features a gold Casablanca logo on the front. Hand-painted designs and sheer fabrics accompany pastel colors and silks. Co-ords like blazers and matching pants are some of the options for womenswear, while menswear offers printed t-shirts and hoodies with Casablanca branding printed across them.
The Casablanca Summer 2022 'Masao San' collection is available on the fashion brand's website.
Image Credit: Casablanca