80s Fitness-Themed Sporty Apparel : adidas and gucci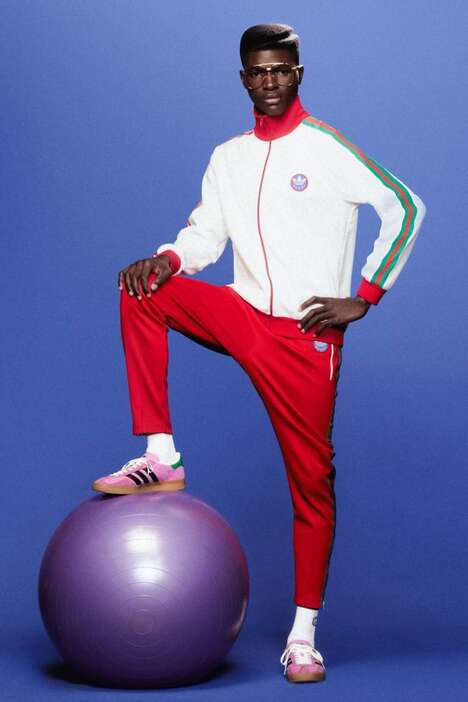 adidas and Gucci join forces on a new collection designed for the Fall 2022 season with a unique campaign that brings on playful retro aesthetics. The duo delivers a campaign inspired by the 80s and the bright infomercials of the time. This is translated through patterns such as snakeskins and bold prints alongside jazzy fonts with materials used including velvet, leather, and suede to really bring the textures to life.
The duo delivers a perfect blend of formalwear and sportswear sensibilities. This includes silhouettes such as the loafers made from suede, the silk scarves, and the leather heels. The rest of the collection includes bowling bags made from premium leather and shell-suit designs in bright colors.
Image Credit: Carlijn Jacobs