Affordable Activewear Brands : Love & Sports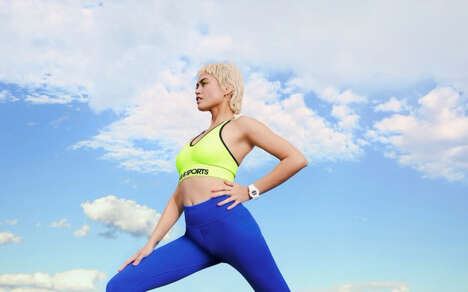 American retail giant Walmart has teamed up with designer Michelle Smith and cyclist Stacey Griffith to launch Love & Sports, an all-new activewear label that will be rolled out at 1,500 Walmart locations nationwide.
The brand will deliver a wide range of pieces geared towards physical activity, including sweat-wicking shirts, shorts, and tights, as well as a variety of swim gear. According to Walmart, the decision to bridge into the activewear space came as a response to the pandemic, which resulted in many consumers turning to fitness as a means of stress relief.
"It was only natural for activewear to be the next step in expanding our elevated brands portfolio, and we're doing it with a bold, exciting brand that fills a white space for high-quality, high-performance activewear and swim without the high price tag," said Denise Incandela, Walmart's EVP of apparel and private brands.
Image Credit: Walmart