All-White Luxury Single-Piece Footwear : mallow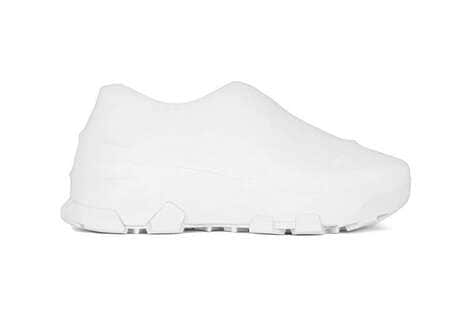 Luxury fashion house Givenchy introduces a new tonal iteration of its signature Mallow silhouette for the season in a crisp white palette. Similar to its previous launches, the shoe is made from a matte rubber look and fits as one singular piece for a sleek look.
It is molded to fit the shape of a foot seamlessly as the toe and heel have been made to emphasize the shoe's shape. There are five plugs on the sole unit foundation to offer a strong sense of support throughout the footbed. The exterior has been entirely made from 100% rubber to create a cloud-like feel while the interior boasts a lambskin leather fabric for a soft and comfortable lining.
Image Credit: Givenchy