Anime-Inspired Digital Watches : GMW B5000TVB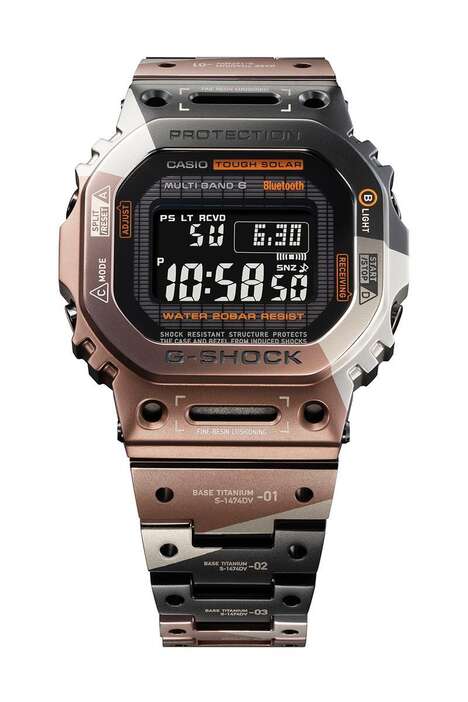 Casio unveiled the 'G-Shock GMW-B5000TVB' anime-inspired digital watch. This timepiece is a member of G-Shock's 'Virtual Armor' series, which is a set of watches inspired by mechanized body suits found in popular anime television shows. The GMW-B5000TVB has a solid titanium frame with TIC titanium coating around the bezel. Additionally, the titanium strap houses various holes that reveal internal resin cushioning.
The glass dial of the watch has overlayed text that floats over the digital display. The text outline different aspects of the watch, such as the Bluetooth connectivity, the receiving light, the timer function, and more. The display itself is a simplistic black base with white text that allows for clear visibility even in low-light environments.
The GMW-B5000TVB is available online at G-Shock's online store for roughly $1,890 USD.
Image Credit: Casio