Avian-Inspired Aquatic Powerboats : Electric RaceBird Powerboat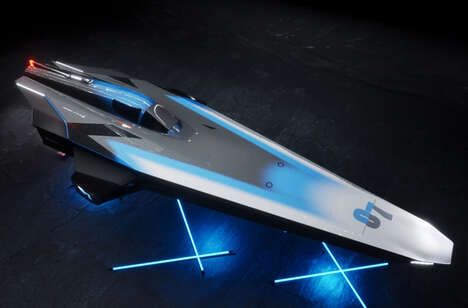 The E1 Series Electric RaceBird Powerboat has been unveiled by the brand as an electrified aquatic transportation solution designed in collaboration with SeaBird Technologies and Victory Marine. The electric boat is characterized by its sleek design that can effortlessly glide overtop of the water, which calls to mind the way that birds will fly low just above the sea. The boat is paired with an outboard motor, makes use of hydrofoil technology, features an enclosed safety canopy and more.
The E1 Series Electric RaceBird Powerboat is designed for racing and boasts a maximum speed of 90-knots, and is reported to be entering the production phase with engineers at Victory Maine. The vessel could thus be seen on the water in the near future with a upcoming feature in the UIM E1 World Electric Powerboat Series, which is slated for 2023.