Bodacious Bacteria-Made Sunglasses : CyanoFabbrica sunglasses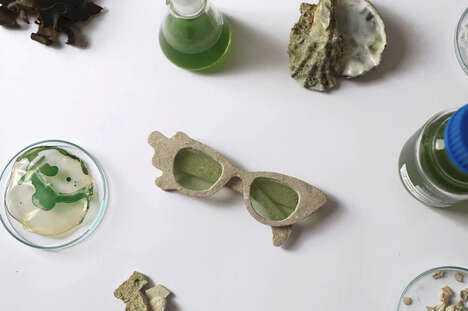 The CyanoFabbrica sunglasses have been designed by Cinzia Ferrari as an eco-friendly accessory for discerning wearers that doesn't hold back in terms of fashion or functionality. The eyewear is achieved using the cyanobacteria biomineralization process and the Photosynthetic material, which is made with single-celled organisms found in a variety of habitats. The final form consists of retro-styled shades with an eco-friendly edge that can be easily disposed of after use.
The CyanoFabbrica sunglasses are paired with elegant, green-hued lenses that help to further drive home the naturally derived form of the eyewear. The accessory identifies ways in which natural materials and processes are being utilized in terms of fashion to shift away from synthetic products towards total sustainability.