Camouflage-Themed Exclusive Streetwear : true religion 1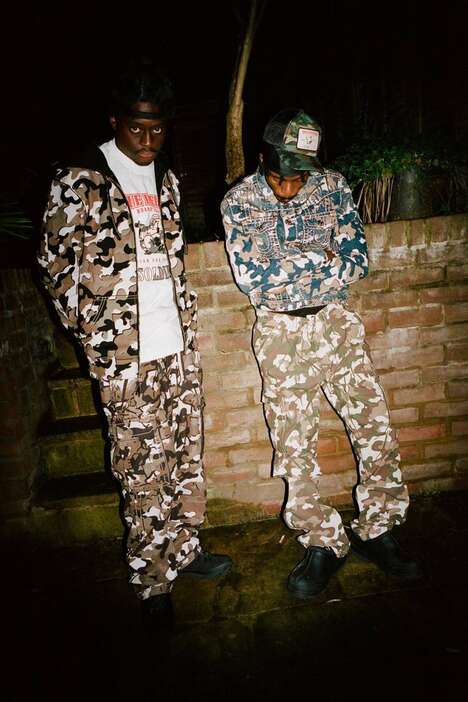 American apparel imprint True Religion works in collaboration with London-based skater and artist Soldier on a new collection that centers around traditional camouflage shapes. This range stems from a retro design influence that is inspired by the 90s and 2000s, nodding to the iconic hip-hop culture during that time.
This features silhouettes such as hoodies, denim jackets, hats, cargo pants, and tees. Some of the notable items in the collective range include the matching denim jacket and pants in blue and brown complete with the brand's signature pocket constructions, the World Tour tee with dual motifs, and a camo trucker jacket in a classic green, brown, and black look. The capsule is now available to shop online at True Religion.
Image Credit: True Religion