Cannabis-Advocating Graphic Tees : pot meets pop 1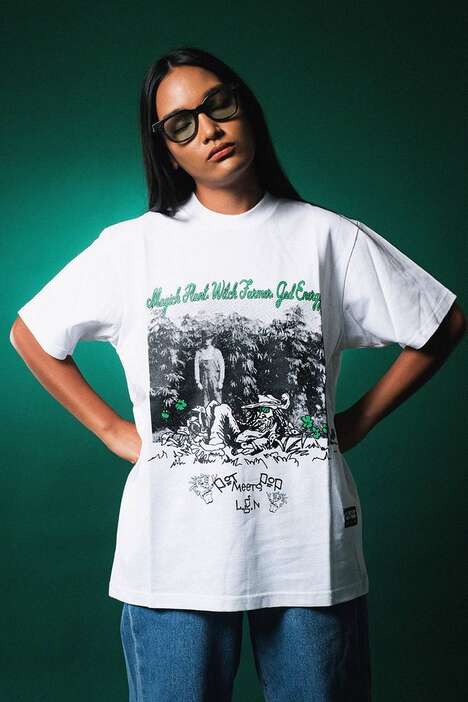 Pot Meets Pop launches its latest collection with a philanthropic mindset that aims to bring awareness to the current cannabis legalization trial happening in Indonesia. In light of the current matters, the fashion imprint works in collaboration with eight visual artists – each one has created its own take on a graphic design.
These are then printed onto white tees to help erase the negative stigmas around the plant through positive visuals on how to approach the situation. The artists that help contribute to this project include, '@aganharahap , @angki_pu , @roobotmex , @arswandaru , @eversomber , @ra.buns , @senikanji and @ujihahan.' Notably, the proceeds from these sales will also be directed to Cerebral Palsy Organization in Jogjakarta.
Image Credit: Pot Meets Pop