Cartoon-Adorned Artful Streetwear : domrebel 1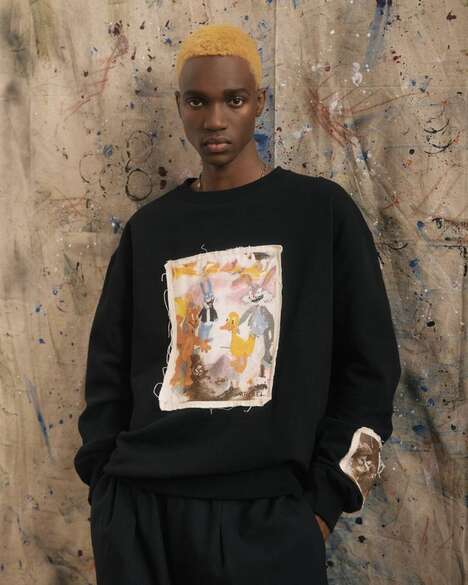 Montreal-based fashion imprint DOMREBEl introduces its latest collection designed for the Fall/Winter 2022 season and it is designed from an artful angle. It takes on the name Mad World and it is detailed with warped cartoon characters that embody a bizarre story. It can be seen detailing complex textiles including the wool intarsias, the woven-jacquard fabric, and much more.
The latest collection updates casual looks using fine materials and loose silhouettes adorned with artful graphics all throughout. The artworks are notably created in the brand's own art studio in Montreal and have abstract and expressionist reinterpretations of cartoons. The sketches are drawn from animation references and used throughout the seasonal collection such as embroidered sweats, silks with prints, and more.
Image Credit: DOMREBEL