Celebrity Skincare Lines : skkn by kim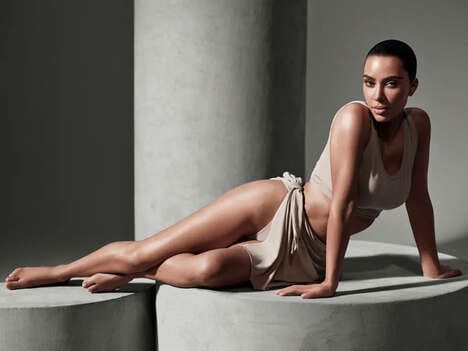 Kim Kardashian has announced the launch of her new skincare line dubbed 'SKKN BY KIM.' Kim credits her newfound knowledge of skincare practices to the world's top dermatologists whom she has worked with closely in her journey. The nine-item range will comprise a cleanser, toner, exfoliator, hyaluronic acid, vitamin-C serum, face cream, eye cream, oil drops, and night oil. The products are formulated for all types of skin no matter a user's age and provide consumers with a complete multi-step routine for the summer.
The skincare brand will launch officially on June 21, 2022. Kim Kardashian is the latest among dozens of celebrities who have dabbled in the skincare world, joining the likes of Kylie Jenner, Jennifer Lopez, and Rihanna.
Image Credit: SKKN BY KIM