Chic Body-Inclusive Lingerie : 'Nothin' But Net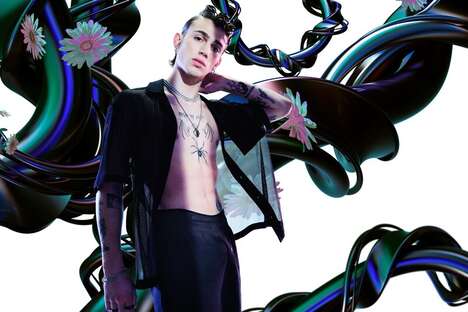 Savage X Fenty is a boundary-pushing lingerie brand founded by superstar singer Rihanna that focuses on inclusivity and diversity. Today, the company announced the launch of its newest collection titled 'Nothin' But Net,' which arrives as a celebration of the brand's fourth year of operation.
The new capsule consists of a range of laid-back pieces such as a bowling shirt, briefs, and waistband made using fishnet fabrics. In addition, the collection delivers a variety of men's basics, including underwear and sleepwear pieces. As expected, the collection adheres to Savage X Fenty's commitment to championing all body and identity types. For those unfamiliar, the brand's slogan is "Something for every mood, every vibe, and everyBODY."
The Nothin' But Net collection is now available to buy on the brand's website.
Image Credit: Savage X Fenty