Chunky Leather Velcro Sneakers : super sleek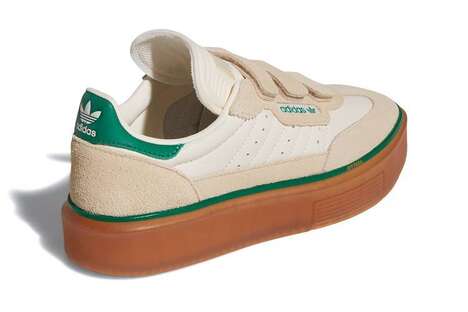 As the summer season begins to roll around, long-time partners IVY PARK and adidas unveil a new sneaker model to join the roster — the Super Sleek sneaker is just as the namesake describes it to be. It is essentially a modern iteration of the iconic Stan Smith sneaker and has a neutral color palette made up of beige predominantly.
It features leather makeup blended with canvas all throughout the upper. Details of forest green are added for a touch of contrast around the base area and the backstay of the sneaker. The forefoot is marked with different sizes of velcro straps and logos can be seen in the aforementioned green by the sides of the shoe and the tongue.
Image Credit: adidas, IVY PARK