Clean Adaptogenic Lubricants : personal lubricant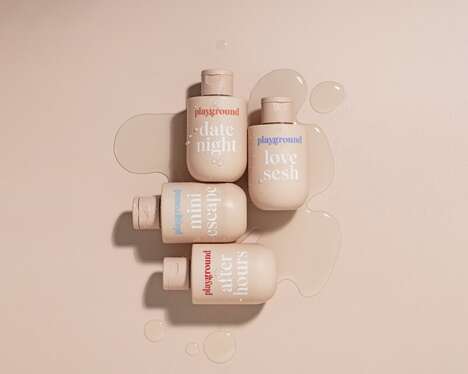 Playground is a new clean sexual wellness brand that's introducing itself to women with a collection of full-sensory personal lubricants that are designed to awaken the five senses and arouse erogenous zones. Made to diminish stigma and amplify stimulation, the brand shares water-based formulas that are pH-balanced, soothing and comfortable to the touch.
Unlike many personal lubricant products that are made with petroleum, these ones are clean and fueled by safe and effective ingredients. Each lubricant features an exclusive blend of three adaptogens: ashwagandha, black cohosh and horny goat weed. Date Night uplifts moods with the essence of champagne and vanilla, while Mini Escape inspires a fun and relaxation with the essence of coconut and sandalwood. Also in the collection of personal lubricants, there's sensual After Hours and scent-free Love Sesh.