Clean Travel Skincare Kits : Travel Skincare 1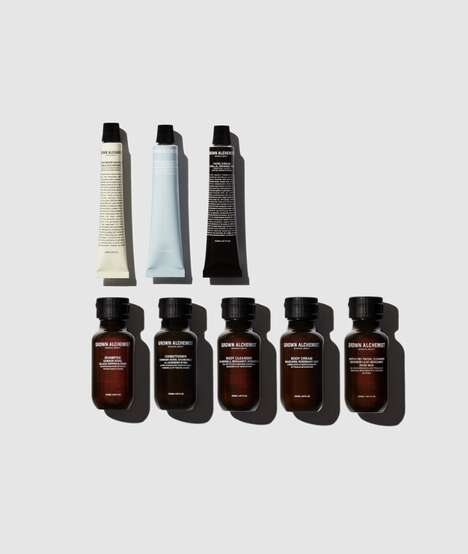 The Grown Alchemist Travel Kit consists of eight travel skincare essentials. Ideal for jet-setters seeking clean and sustainable products, the kit features the brand's soothing Gentle Facial Cleanser, the radiance-boosting Polishing Facial Exfoliant, the Hydra-Repair Day Cream, the Body Cleanser and the Body Cream.
In addition to face and body skincare, the kit includes the nutrient-rich and shine-boosting Shampoo, the everyday use Conditioner and a non-greasy Hand Cream with vanilla and orange peel ingredients.
Founded in 2008, Grown Alchemists specializes in clean self care offerings that center around biology an chemistry-backed research. Priced at $81, this travel skincare kit makes sticking to a routine easy while on the go and doubles as a great gift for those seeking gentle and eco-friendly products.