Cosmopolitanism-Themed Spring Fashion : Martine rose 4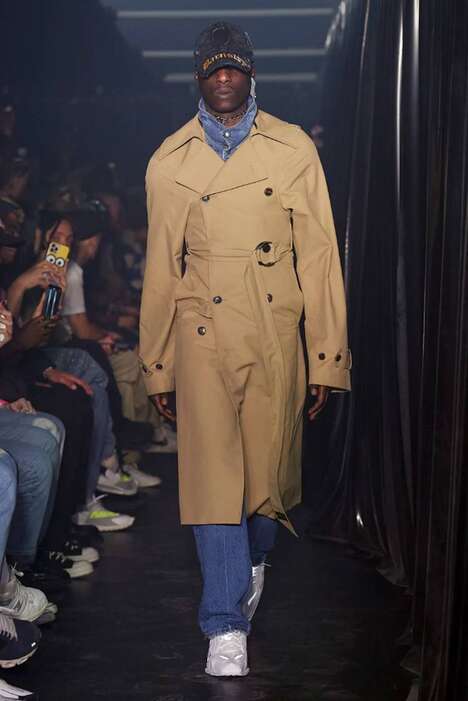 Luxury fashion house Martine Rose introduces the latest collection designed for the Spring/Summer 2023 season full of concepts that stem from an inclusive angel. The designer always centers on her commitment to delivering examples of intersectional life experiences.
This includes eclectic and juxtaposing themes that exist all at once. She once stated to Vogue Runway that "You know, I'm just interested in loads of different types of people, […] And it's always the people on the edges and in the corners and in the shadows that I want to hang out with." This season, there are highlights including the black waxed jeans that are worn with the retro anorak that comes in the tonal options of black, white, or charcoal.
Image Credit: Martine Rose, Vogue Runway