Cream Tone Sneakers : Nike Air Max1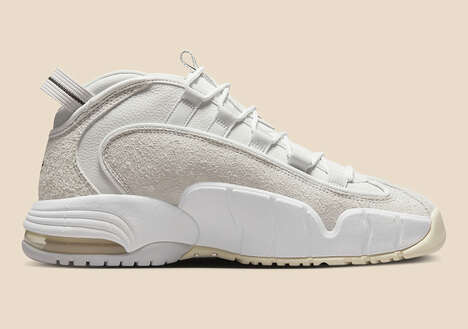 Long-time basketball fans have a lot to look forward to this summer as Nike recently announced that it is reviving the Air Max Penny brand.
This sail/cream tone shoe is a perfect staple for any outfit, thanks to a more understated look than previous colorways that featured bandana-clad styles.
On the shoe, the swoosh is dark anthracite, while salmon-orange swoosh branding is featured at the front that is also visible on the bottom of the sneaker. The minimalist look simplifies the shoe and caters to the style of the older generation who remember the greatness of basketball legend Penny Hardaway before injuries derailed his career.
No release date has been announced, but those interested can follow updates by following @kicksfinder.
Image Credit: Nike