Cruelty-Free Reversible Bomber Jackets : reversible bomber jacket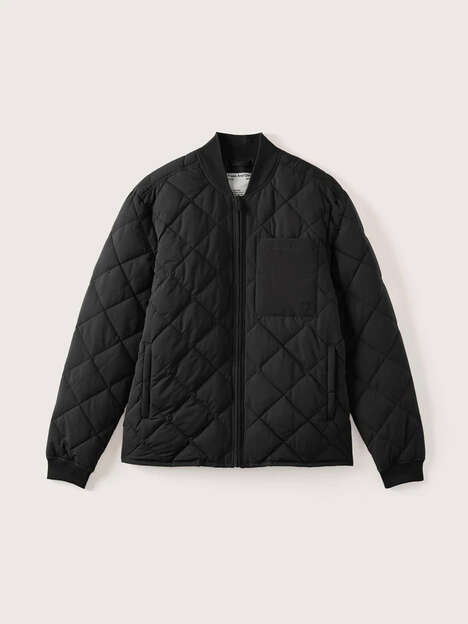 Frank and Oak, the highly rated fashion brand based in the Canadian city of Montreal, launched a reversible bomber jacket that is crafted out of materials obtained from a combination of recycled polyester fabric and upcycled polyethylene terephthalate (PET) bottles, making it a fine example of truly sustainable fashion.
The 'Skyline' reversible bomber jacket is available in a classy black color as well as brown, rosin and dark blue. All jackets in this range are capable of handling temperatures as low as -10 degrees C thanks to the use of Thermore Ecodown filling, which happens to be featherless and not a byproduct of animal cruelty. What's more, these jackets are treated with a cire finish that helps aid its water-resistant credentials.
Effective in keeping out the cold, pleasing to the eye and mindful of the environment, Frank and Oak's 'Skyline' reversible bomber jacket ticks all the boxes.
Image Credit: Frank and Oak