Curated Eyelash Kits : Glamnetic Occasion Kit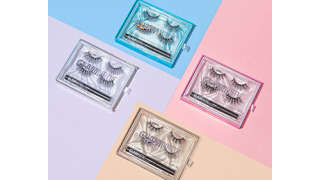 The Glamnetic Occasion Kit is a new offering for consumers to pick up this summer when looking to enhance their style in a themed way. The false eyelash kits come in four varieties to choose from including the Baecation Kit, the Everyday Kit, the Date Night Kit and the Party Kit, which are each packed with everything needed to perfect a look. The eyelash kits were created with themes in mind, but are also focused on value with a construction that can be worn up to 40 times with proper care.
The Glamnetic Occasion Kits are being launched starting June 2 and will be available for purchase online. The kits come as part of a wave of themed cosmetic products hitting the market as consumers start attending more social functions.