Dove Care by Plants Deodorant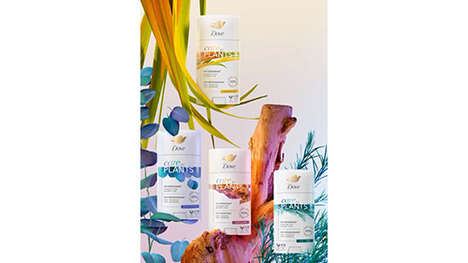 The Dove Care by Plants Deodorant range is a lineup of natural personal care products for consumers to choose when looking for a plant-based way to handle their daily grooming needs.
The deodorant features an ingredients list that's 99% of natural origin and boasts a 100% natural fragrance sourced from essential oils. The personal care product harnesses the power of plants while also providing a distinct level of expertise to combat against odors.
The Dove Care by Plants Deodorant range uses the same formulas the brand utilizes for its other products to help hydrate the skin as it also delivers renewed moisture. The vegan-friendly deodorant comes in Lemongrass, Eucalyptus, Tea Tree and Sandalwood scent options, which are each free of aluminum and parabens.