Dramatic Oversized Laced Mules : curb mule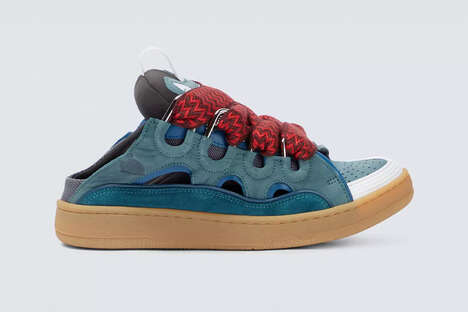 LANVIN updates its iconic Curb Sneaker that is altered to cater to the summer season with the brand new Curb Mule option for the season. It also has built-in ventilation on the sides of the silhouette to add a touch of breathability. The most notable design language is rooted in the chunky laces over the forefoot in a colorful hue and the signature bulky silhouette of the original curb.
The mule follows most of the same design aesthetic as it has a sneaker and looks almost the same from the front. The back is entirely a slipped-on design and the aforementioned ventilation is seen through the side cut-out details that rest right above the midsoles.
Image Credit: LANVIN