Eco-Friendly Boat Shoes : sperry seacycled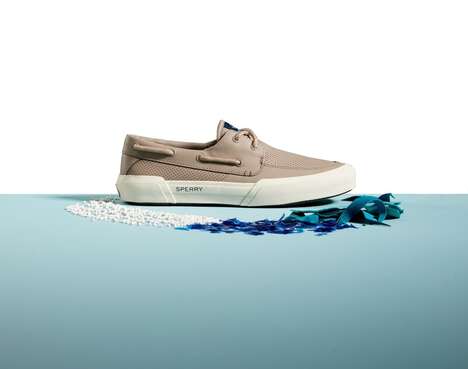 The Sperry SeaCycled collection is a range of footwear designs made with recycled and environmentally friendly materials and manufacturing processes, including recycled canvas uppers made with 100% recycled polyester (rPET.) The equivalent of about 12 recycled plastic bottles goes into making one pair of shoes, and other materials such as leather waste and recycled rubber are also incorporated into SeaCycled.
As part of the American heritage footwear brand's commitment to a more sustainable future, Sperry is pledging to reduce water usage by a million gallons annually, as well as minimize packaging waste with a focus on eliminating single-use plastic. For a month of celebrations centered on the Earth, Sperry is introducing its new purpose-driven platform, All For Water, Water for All.