Edible Designer Handbags : Birkin Bags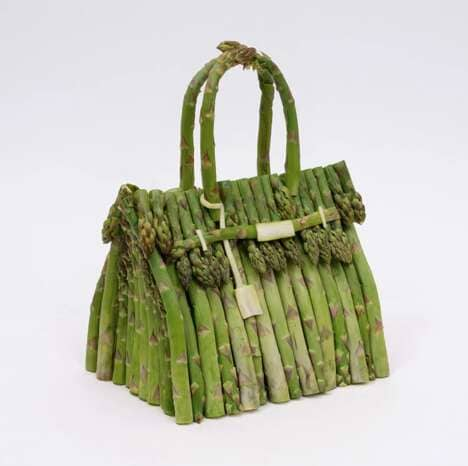 The famous luxury fashion brand, Hermès, took to Instagram to share its new series of edible Birkin Bags made from real vegetables. This fun reinterpretation of handbags takes inspiration from some of Hermès' iconic designs. All vegetable bags featured in the series were intricately crafted by the artist Ben Denzer.
These unexpected bags boast innovative arrangements of asparagus, cabbage, and cucumbers. The fashion brand posted the three vegetable bags separately, with "enjoy the detour as classic Hermès bags inspire art good enough to eat" as its caption. Admirers of the edible arrangements can check out Ben Denzer's Instagram page for more of his quirky designs. Denzer explains his creative process as well as some fruit outtakes of the popular bags.
Image Credit: idea huntr