Electrifying Shoe Releases : Lamelo ball shoes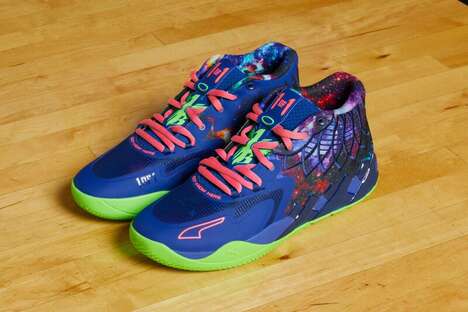 NBA star and newcomer on the scene LaMelo Ball has recently released the MB.01 Galaxy's. Fresh off of his first all-star appearance, the sophomore has a lot to be proud of, including these signature sneakers.
LaMelo Ball and his brothers have been in the headlines and under the spotlight for over six years. Fans have witnessed his evolution from boy to man and watched his game progress on the court. His charisma has brought him millions of fans worldwide, from Lithuania to China.
The signature shoe is detailed with many electric colors. The main components of the sneaker are electro blue and gecko green. The laces on the shoe are a bright crimson red, solidifying this shoe as a 1 of 1.
The shoe was released on April 29 on the Puma and Foot Locker website.
Image Credit: Puma