Emergency Adventurer Jackets : Nomad(e) Jacket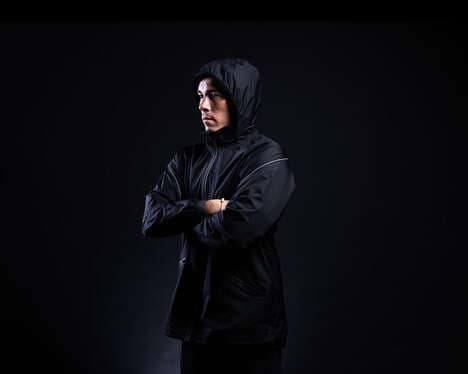 The Nomad(e) Jacket is a hybrid shell garment built with durability in mind to help support outdoor adventurers on the regular or in the event of an emergency. The jacket is constructed with a proprietary graphene-caged membrane built into the structure, which makes it a great combination windbreaker, everyday garment or emergency outerwear style. The fully waterproof jacket also maintains a breathable construction that's perfect for wear in inclement weather.
The Nomad(e) Jacket packs down into an impossibly compact form that's ready for storage in a backpack, wardrobe or even vehicle. The jacket is rounded out with a series of everyday carry (EDC)-friendly pockets to easily keep a wallet, smartphone, keys, multitools and more stored on one's person.