Fruit-Inspired Sneakers : banana colorway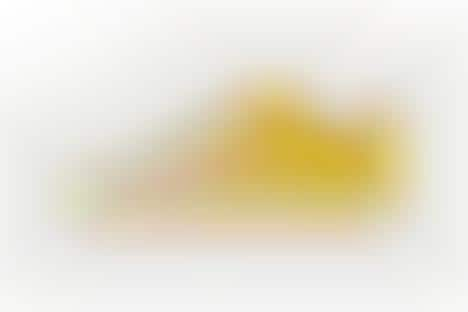 Nike has showcased a new iteration of its iconic 'Dunk Low' silhouette, this time the shoe comes adorned in a 'Banana colorway.' In staying true to the fruit that inspired it, the Dunk Low Banana has a creamy-yellow base that spans the eyestay, toe vamp, midsole, and most of the upper. Overlayed on top of this creamy yellow is a bold yeller leather strap and Nike Swoosh logo. The creamy yellow base with the bold yellow overlay results in the shoe resembling a slightly peeled banana.
To complete the shoe's banana-inspired colorway, the heel of the shoe features a small, dark brown lip that is reminiscent of the top of a banana peel. Lastly, Nike even placed a small sticker of a banana on the upper of the shoe. This small sticker pays homage to the small product sticker available on numerous banana products in grocery stores.
Image Credit: Nike