Glamorous Beach-Ready Swimwear : rotate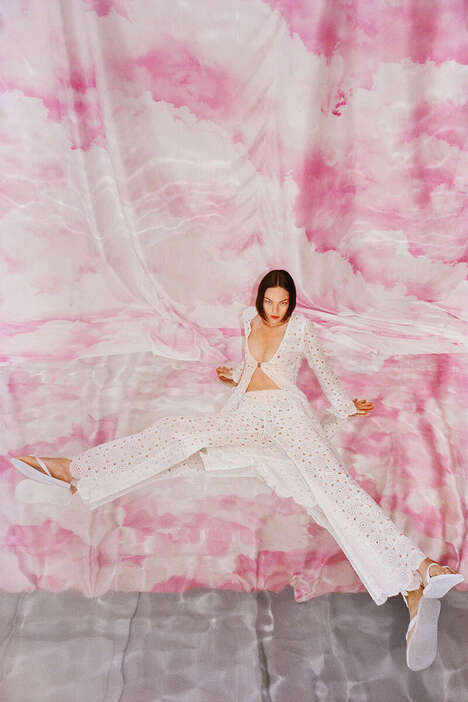 ROTATE's first swimwear collection comes as a part of its ROTATE Sunday collection. The collection has eight swimsuits in various colors, including 'Black,' 'Silver,' 'Pink Cloud,' and 'Paradise Green.' The beach-ready items comprise of coverups, robes, shorts, and hats, all designed to be worn on any occasion.
The collection experiments with different summer-ready fabrics, including crochet trousers, dresses, and shorts. Light zip-up jackets are available in baby blue and black and can be paired with the 'Danica Trackpants' or 'Roxanne Shorts.' Pullovers with 'Rotate Sunday' branding are an excellent option for those who get cold during the summer nights.
The 'ROTATE SUNDAY 4' collection is available on the ROTATE website, with the brand planning to launch swimwear in early June.
Image Credit: ROTATE