High-Fashion Musician Capsules : balenciaga and acid arab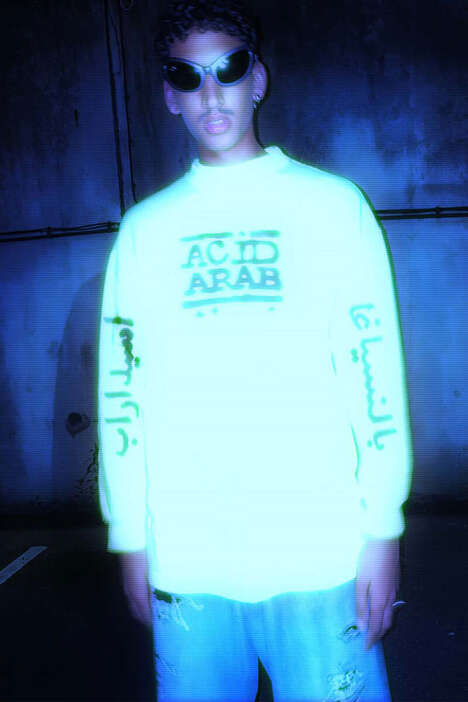 Balenciaga's latest collection is in partnership with collective 'Acid Arab,' an electronic music group based in Paris, France.
The line includes an oversized zip-up hoodie, sweatshirt, long sleeve t-shirt, and sweatpants that feature neon green tones. The Acid Arab branding decorates the fabric in Arabic and Roman letters. As part of the collaboration, Balenciaga and Acid Arab have released a dedicated playlist in hopes to "foster spaces for Arab culture in contemporary electronic music." The playlist is a personal set of tracks said to invoke the spirit of Acid Arab.
The augmented photography campaign that was shot to promote the collaboration is heavily influenced by extraterrestrial themes, highlighting the vibrant greens of the pieces in a bold way. The 'Acid Arab' and Balenciaga merchandise is available now on the Balenciaga website.
Image Credit: Balenciaga, Acid Arab