Hiking-Ready Running Shoes : hiking shoes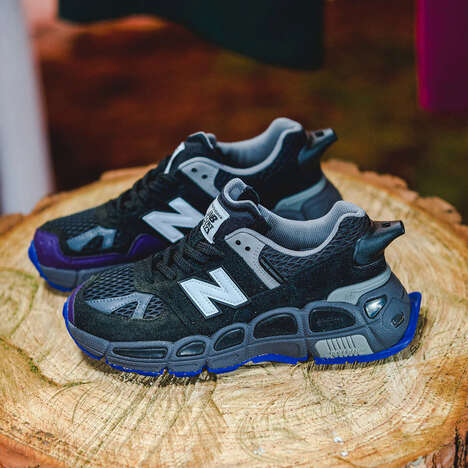 New Balance has teamed up with American streetwear designer Salehe Bembury to create another subtle yet unique pair of running shoes. Currently, the president of sneakers and men's footwear at Versace, Bembury is known for his luxurious design styles.
This intriguing colorway features a black/team royal design. The top of the shoes is covered in hairy suede and leather, along with layered black mesh. What distinguishes these shoes is their appearance. The shoe gives off sturdy but cozy vibes and is significantly more stylish than other shoes trying to blend these two features.
There is an unusual whistle at the back of the shoe. Bembury attributes this innovation to losing a friend while hiking and not being able to reach him. He hopes this added feature will help people in similar positions.
Fans can look to purchase these kicks on SNKRS.
Image Credit: New Balance, Bembury