Hydrating Sunflower Creams : Sunflower cream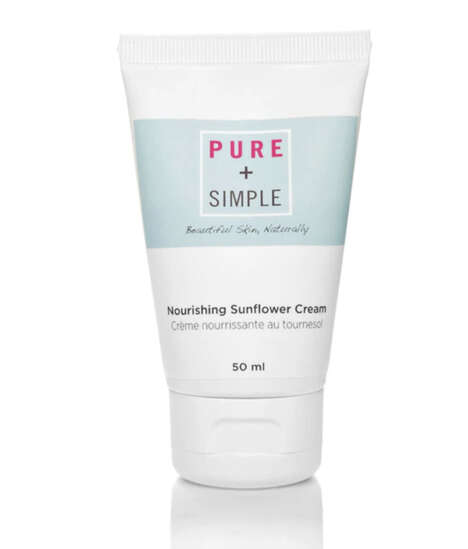 Pure + Simple boasts the Nourishing Sunflower Cream to address dry and dehydrated skin. The brand is known for its natural skincare solutions that prioritize healthy and holistic approaches to skincare, following the principles of Ayurveda—a natural system of medicine that originated in India more than 3,000 years ago.
The Nourishing Sunflower Cream includes an infusion of Vitamin E and Sunflower Oil. These two ingredients aid in healing, as well as protecting the lipid layer of the skin, which is also known as the 'skin barrier' or 'moisture barrier.' Pure + Simple also includes Cupuacu Butter to help increase skin elasticity and water absorption, as well as Hyaluronic Acid salts which have a smoothing and plumping effect on the skin.
Image Credit: Pure + Simple