I-League: Real Kashmir's co-founder Shamim Meraj quits | Football News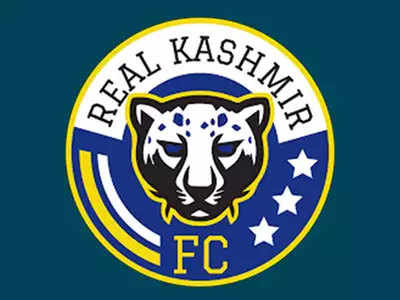 NEW DELHI: When a Kashmiri Muslim man and his Pandit friend joined hands to promote football in Kashmir even as the Valley battled infiltrations and terror attacks, it seemed sport had blurred the invisible lines in the disturbed region, including those drawn by religion and politics.
Shamim Meraj and Sandeep Chattoo formed Real Kashmir FC in 2016, and within a couple of years the club participated in the I-League (in 2018-19). The club finished third in its debut season and is now a force in Indian football.
On Monday, Shamim, who is the editor of the Kashmir Monitor newspaper, informed TOI that he has ended his four-year association with Real Kashmir. He cited "personal reasons" for leaving the club.
"People come and go, but institutions should remain," Shamim said. He unequivocally rejected reports which suggested he left the club due to growing differences with the team management and that he didn't like coach David Robertson's style of football and wanted the club to adopt a more entertaining style. "These are juicy stories, nothing else," he stated.
Both Shamim and Chattoo refuted any discord between them. "Our friendship is still the same. That is unrelated to what we do professionally," said Shamim.
"We remain together. Only professionally, he has left us. He is as close to me as he was when he was part of RKFC. Personally, the Hindu-Muslim combine remains the same. We meet every other day… discuss the situation in the state," said Chattoo.
"I tried to persuade him to continue, tried really hard… but I feel he had made up his mind last year. Especially, after Article 370 was revoked by the Centre in Jammu and Kashmir. You must have seen, I was all by myself in the last season," Chattoo elaborated.
Recently, a senior Kashmiri leader of the Bharatiya Janata Party Wasim Bari, his brother and his father were killed by militants in Bandipora area. In the last few years, there has been a spate of killings of mainstream Kashmiri leaders, academicians and social workers who have taken a stance against terrorism in the Valley.
In the past, Shamim too has had multiple assassination attempts on his life. He is an influential person in the Valley and often travels with bodyguards.
"We all know Kashmir is a sensitive place. At the end of the day, Real Kashmir is an Indian football club representing Kashmir. There are lots of complex issues here (in Kashmir), which the people from the rest of the country would not understand. So, let it be," a person close to Chattoo and Shamim, said.
Shamim and Chattoo formed the club in 2016 after witnessing the plight of the youth two years earlier during the devastating 2014 floods in Kashmir.