ID-Verifying Sneaker Resell Apps : Collect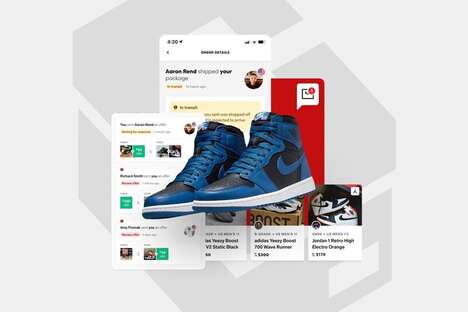 Online sneaker community SoleSavy has announced the launch of 'COLLECT,' a new platform for buying and selling footwear that cuts out third-party transaction fees. According to the company, the platform will resemble an online marketplace and even have its own mobile app. This is because SoleSavy wants to emphasize the social dynamic of the platform, making it a destination where users can show off their sneakers.
Of course, COLLECT's key selling point is that it removes the middleman fees common to most sneaker-selling sites. In addition, it offers users superior protection as it requires both buyers and customers to create comprehensive profiles. In fact, to make an account, the app even requires that its users upload government-issued identification. What's more, the platform functions as a place for sneakerheads to show off their shoe collection, even if they do not want to buy or purchase anything.
Image Credit: SoleSavy