Intentionally Concealed Timepieces : Present Life Watch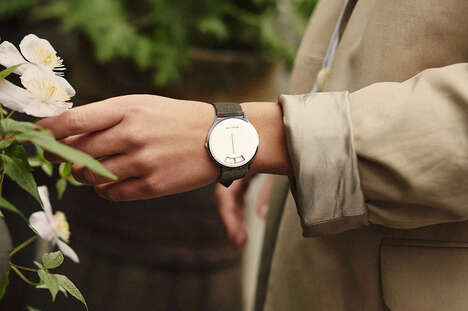 The conceptual 'Present Life' watch has been designed by Hyun jun Yu as an accessory for professionals or those who lead hectic lifestyles to help them achieve focus throughout the day.
The watch is characterized by its covered dial, which can be twisted to reveal just a small sliver of the numerals for checking the time. The cover will glide back into place to conceal the digits and prevent the wearer from constantly peering down at their wrist as they work or take care of task. This encourages them to live in the present and not get bogged down by the mental constraints of time.
The conceptual 'Present Life' watch is imagined in three minimalist color options for the straps including gray, white and green.