IPL 2022: Aye, aye, captain! How the 10 skippers have fared so far this season | Cricket News
NEW DELHI: They say a captain is only as good as his or her team. But as the leader, it's up to the skipper to lead from the front.
So how have the 10 captains of the 10 IPL teams been doing in season 15 so far in terms of their individual performances? Remember we have quite a few first time captains.
While some of the captains of the 10 franchises have been outperforming on individual levels, and that has reflected in their teams' overall performances as well, there are a few skippers who have not lived up to their reputations and that has in turn played a role in the downfall of their sides, at least in the first half of the tournament.
With the inclusion of two new franchises, the IPL this year has become more competitive than ever before and with each passing match, the race for a top four finish is intensifying.
With the tournament already at the half-way mark,
TimesofIndia.com
here takes a look at the individual performances of the captains, their win-loss records, the roles they have played as skippers and more so far in IPL 2022:
((All numbers reflected in this article are till after Match 37 on April 24 between the Lucknow Super Giants and the Mumbai Indians))
Hardik Pandya (Gujarat Titans)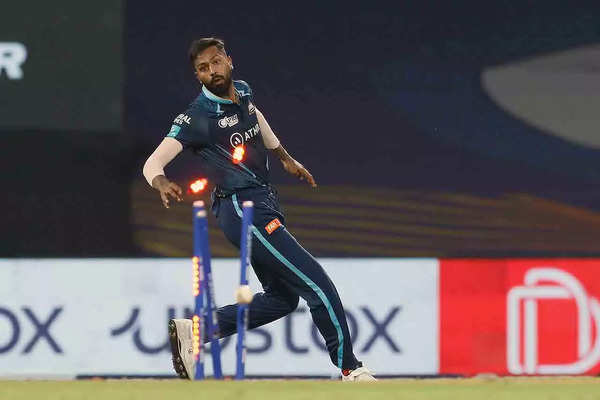 One of the alleged 'villains' of India's disastrous T20 World Cup campaign last year, Hardik Pandya was under the radar and faced some sharp criticism in the last few months. Apart from his steadily declining batting prowess, his inability to bowl due to fitness issues became a major factor in him receiving flak from cricketing pundits.
But the 28-year-old has bounced back with a bang in this year's IPL. Since October last year, Hardik has been rigorously working on his fitness and he has come out all guns blazing this IPL season.
Captaining a new franchise — the Gujarat Titans — Hardik has impressed everyone with his leadership skills too, with the debutant side currently sitting at the top of the points table with a staggering 6 wins in 7 matches. They were the first team to reach 10 points and have also become the first to get to 12 points.
One of the big reasons for Titans' blockbuster performance has been Hardik himself, who has been leading by example.
With 295 runs in 6 matches, Hardik is currently the third highest run-getter in the competition this season and is averaging over 73, with a strike rate of 136.57. Relishing his new batting position up the order (No.4 and No.3), Hardik the batsman seems to be blooming along with Hardik the captain. Hardik indeed can be called the battin backbone of his side. He already has three fifties this season under his belt.
On the bowling front, it's really good to see Hardik bowling regularly. It's also great news for the Indian cricket team, with the T20 World Cup coming up later this year. Hardik so far has 4 wickets at an impressive economy rate of 7.56. But more than anything else, the most pleasing sight for the fans has been to see Hardik running in full throttle and bowling at around the 140 kph mark, showing that he is fully fit and perhaps ready to break back into the Indian team as a first choice all-rounder.
Hardik though did miss one game this IPL season due to a groin strain and was also not seen bowling in Titans' last game against the Kolkata Knight Riders.
Gujarat currently lead the points table with 6 wins and just a sole defeat in 7 games and almost have one foot in the playoffs.
Hardik Pandya in IPL 2022 so far: Matches: 6; Runs: 295; Average: 73.75; SR: 136.57; Fifties: 3; Hundreds: 0; Fours: 30 Sixes: 8; Wickets: 4; Econ: 7.56
Rohit Sharma (Mumbai Indians)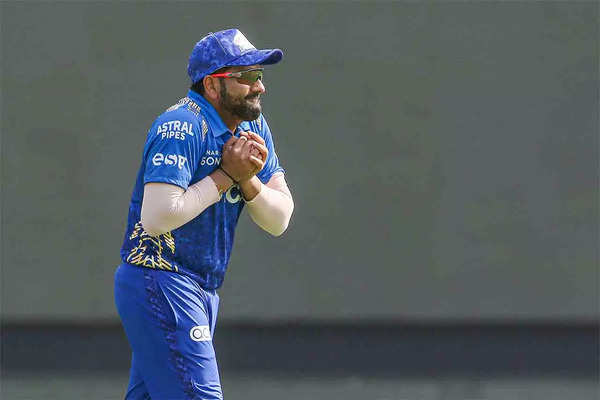 In the midst of an entirely forgettable season, Mumbai Indians are all but out of this year's IPL as they suffered their eighth consecutive defeat of the season on Sunday against Lucknow Super Giants.
The five-time champions have produced horrible performances as they have now lost a record 8 straight matches at the start of the season and have anchored themselves at the bottom of the table.
We are almost a month into the 15th edition of the tournament and the most successful IPL franchise of all time is yet to register their first win of the season.
The team as a whole has played some irresponsible cricket and the underperformance of their skipper Rohit Sharma can be pointed out as one of the biggest reasons for their abysmal performance.
With scores of 41, 10, 3, 26, 28, 6, 0 and 39, Rohit has so far scored a mere 153 runs in 8 matches and that has negatively affected the side. With no big partnerships at the top between Rohit and Ishan Kishan, Mumbai has been left to play a lonely catch-up game this year.
And along with low scores, Rohit's strike rate of just over 126 too has been a major concern. Mumbai have looked completely out of sorts and so has their skipper Rohit.
With the playoffs hopes all but over for this year, Mumbai and Rohit will now look to salvage some pride and can only aim to play party spoilers for some of the other teams in their remaining 6 games.
Rohit Sharma in IPL 2022 so far: Matches: 8; Runs: 153; Average: 19.12; SR: 126.44; Fifties: 0; Hundreds: 0; Fours: 17; Sixes: 7
Sanju Samson (Rajasthan Royals)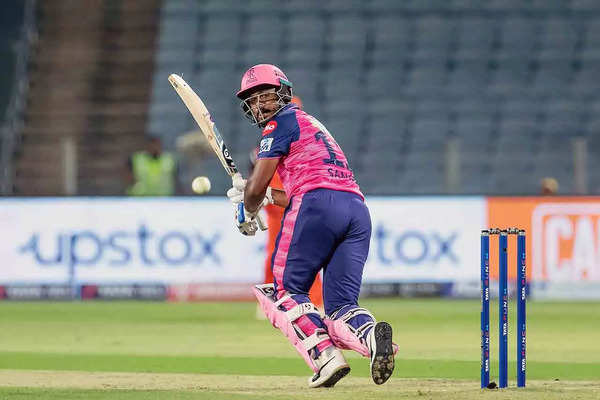 A revamped Rajasthan Royals have been on a roll this season. The Sanju Samson-led side has had one of their best starts to the tournament.
Firing with both bat and ball, Rajasthan currently look like one of the hot favourites for the title and a complete package. Both the Orange and Purple caps are with Rajasthan players currently and that has been the case for a while now in season 15. Jos Buttler is the leading run getter of the tournament (491 runs in 7 matches), while the Purple Cap sits on the head of Yuzvendra Chahal (18 wickets in 7 matches).
And one of the major reasons for Rajasthan's superb run so far has been the way their skipper Sanju Samson and the way he has led the side. Cool as a cucumber, even in highly tense situations, Sanju has been the glue that has brought the team together.
Although the wicketkeeper-batsman has not really been firing on all cylinders with the bat himself, he definitely has been compensating for it with his superb captaincy and keeping skills.
Even though the numbers aren't really big for Sanju, he still has got 201 runs in 7 matches and has played a couple of scintillating knocks. When he gets going it's very difficult for any team or bowler to stop him and that is reflected in his strike rate, which stands at 171.79 currently, with the skipper relishing his new role of finisher. Sanju has already smashed an incredible 15 sixes in IPL 2022.
Rajasthan so far have 5 wins in 7 games and are placed third on the points table.
Sanju Samson in IPL 2022 so far: Matches: 7; Runs: 7; Average: 33.50; SR: 171.79; Fifties: 1; Fours: 14; Sixes: 15
KL Rahul (Lucknow Super Giants)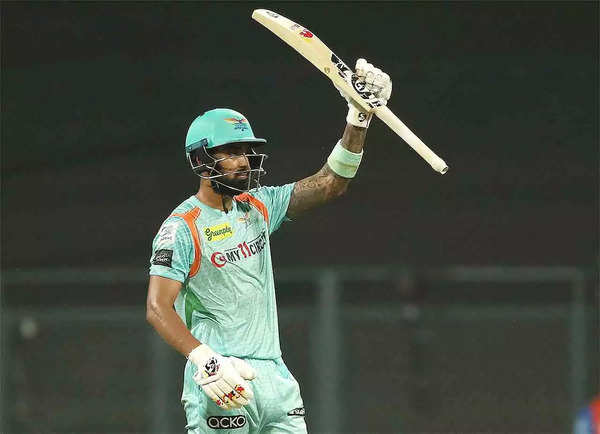 Along with Rajasthan Royals' Jos Buttler, KL Rahul is having a dream season this year with the bat. Over the last few seasons, the IPL is a tournament Rahul has been in scorching form in and this season is no different. With a couple of hundreds and a fifty already, Rahul has hit a purple patch again and is currently the second highest run-scorer in the competition with 368 runs in 8 matches.
And Rahul's solid performances have been reflecting in his captaincy as well as he has managed to keep his newly-formed franchise Lucknow in the top four of the standings for a while now.
The confidence of having runs under his belt is also visible in Rahul's leadership as Lucknow have registered 5 wins in their 8 matches so far and have a total of 10 points along with three other teams.
Although Rahul has been dismissed for a couple of ducks this season as well, he has managed to bounce right back from those setbacks and has led his team from the front with some sensational batting performances.
In his 8 innings so far Rahul has scored — 0, 40, 68, 24, 0, 103*, 30 and 103*.
The 30 year-old is currently averaging over 61 and has a strike rate of 147.79 in 8 matches. Just like Samson, Rahul has also already hit 15 sixes in IPL 2022.
KL Rahul in IPL 2022 so far: Matches: 8; Runs 368: Average: 61.33; SR:147.79; Fifties: 1; Hundreds: 2; Fours: 33; Sixes: 15
Faf du Plessis (Royal Challengers Bangalore)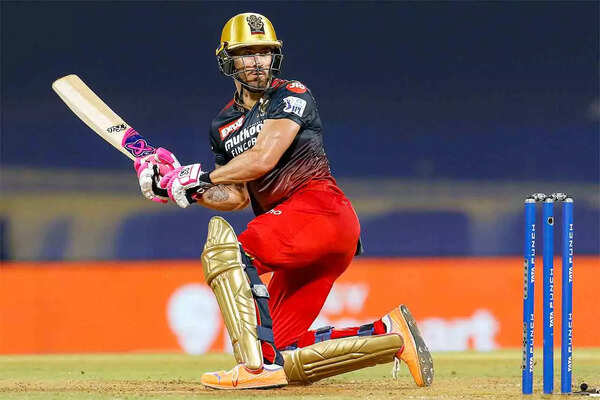 Former South African skipper Faf du Plessis currently has one of the toughest jobs in the cricketing world. Captaining a side that has big names like Virat Kohli and Dinesh Karthik in it and one which is still searching for that elusive maiden IPL title. And so far, du Plessis has passed with flying colors when it comes to leading the side.
What has been great to watch is du Plessis the batsman not getting bogged down by the captaincy responsibilities. He has led by example thanks to some solid individual performances, which has also earned him the respect of his teammates. Du Plessis the batsman has been one of the biggest factors in RCB hovering around the top four of the points table at the halfway mark of the season.
With 255 runs in 8 games, Du Plessis is currently the fifth highest run-getter so far this season (averaging 31.88) and has managed to lead his side from the front.
With a strike rate of over 130 and a highest score of 96, the 37-year-old has been on song at the top of the order and has been an inspiration for his side.
Barring their last match against the Sunrisers Hyderabad, where RCB collapsed to 68 all out, which can definitely be called an aberration, Du Plessis has been highly impressive both as a batter and a leader. It will now be interesting to see how Du Plessis lifts the morale of his side after their drubbing against Sunrisers.
Bangalore so far have 5 wins and 3 defeats in 8 matches.
Faf du Plessis in IPL 2022 so far: Matches: 8; Runs 255: Average: 31.87; SR:130.10 ; Fours: 24; Sixes: 9
Shreyas Iyer (Kolkata Knight Riders)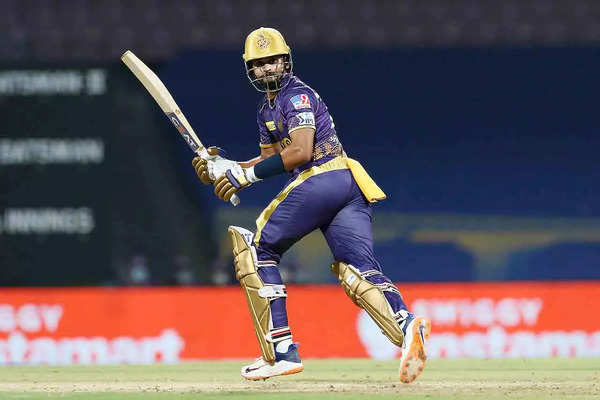 Kolkata Knight Riders have had a roller coaster of a season so far. With a new captain in Shreyas Iyer, KKR are still searching for their perfect combination at the halfway mark.
With 3 wins and 5 defeats in 8 games, Kolkata have lost all the momentum they had generated at the beginning of the season.
New leader Shreyas too, like the team itself, has had a mixed season so far. With scores of 20*, 13, 26, 10, 54, 28, 85 and 12, the 27-year-old has looked good on certain days, but has had problems with his consistency, which is also something the two time champions are struggling with.
There have been a few supernatural individual performances from KKR this season but their failure to come together as a unit has resulted in them producing average performances as a team after some impressive performances up top.
Shreyas the batsman has scored 248 runs in 8 matches so far, at an average of just under 36 and a strike rate of 142.52, but he himself would be the first to admit that he has not been at his best yet and one big factor that seems to have contributed to that is the pressure he is facing with the likes of Nitish Rana, Ajinkya Rahane, Venkatesh Iyer and others not really stepping up to the plate as batsmen. So far this season, Shreyas has scored two fifties.
With now just 6 games to go in the league stage, the Shreyas-led side have got to pull up their socks if they are to end up in the top four in this highly intense battle for the playoffs.
Shreyas Iyer in IPL 2022 so far: Matches: 8; Runs 248: Average: 35.42; SR:142.52; Fifties: 2; Hundreds: 0; Fours: 26; Sixes: 7
Mayank Agarwal (Punjab Kings)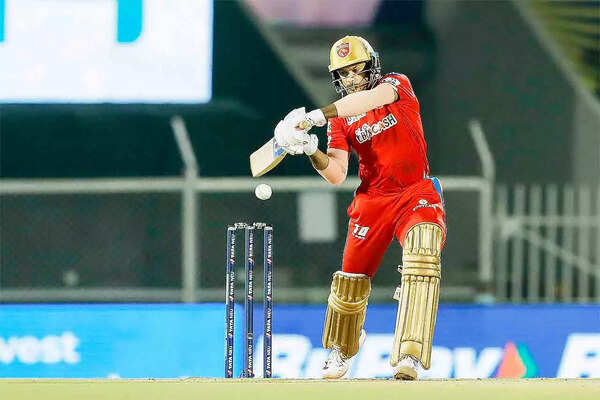 Retaining just a couple of players before the auction, Punjab Kings focussed on completely revamping their side IPL 15 onwards and they managed to do so as well with some great buys and successfully building a new powerhouse unit. But as the season has progressed, the team, which is packed with power-hitters, has looked strong only on paper and are yet to prove themselves on the field.
And one thing that has bogged them down a fair bit is the underperformance of their skipper Mayank Agarwal. Still looking to crack the code of being a successful batsman and captain, Mayank has not been upto the mark in either department.
With the bat, Mayank only has 118 runs in 6 outings with an average of 19.66 and one fifty. He also missed out on a game for his side against Sunrisers Hyderabad with a toe injury. The underconfidence in his batting is certainly affecting his leadership skills as well, as Punjab has managed to register just 3 wins in their 7 matches so far and are currently in 8th spot on the points table.
There have been a few good individual batting and bowling performances from Punjab Kings but the team has not yet clicked as a unit.
With the race for top four heating up, it will be essential for Punjab that Mayank leads from the front with the bat and gets some runs at the top to give confidence to his side.
Mayank Agarwal in IPL 2022 so far: Matches: 6; Runs 118: Average: 19.66; SR:135.63; Fifties: 1; Hundreds: 0; Fours: 14; Sixes: 4
Ravindra Jadeja (Chennai Super Kings)
When MS Dhoni stepped down as the captain of Chennai Super Kings and passed on the baton to Ravindra Jadeja ahead of the start of 2022 season, the entire cricket community gave a nod to the decision, terming Jadeja as the rightful successor of Dhoni. But Jadeja, who throughout his career has never led a side, is clearly feeling the pressure of leading a team in the world's biggest T20 franchise based league.
The defending champions are definitely struggling with the change in leadership and Jadeja has been in the eye of the storm. The pressure of captaincy has been visible and it seems to have terribly affected his performances with the bat in particular as well.
A highly-rated T20 cricketer, Jadeja has struggled this year and so has his franchise. With just 91 runs and 5 wickets in 7 matches so far, the all-rounder has been one of the biggest underperformers of the season so far and it has also reflected his leadership.
With just 2 wins in 7 games, Chennai are currently languishing in ninth place on the points table and have barely kept themselves alive in this year's competition.
Talisman Dhoni turned back the clock in CSK's last game against Mumbai Indians as he single-handedly notched up the team's second win, but apart from that there has not been much of a spark in the side, which has struggled in the absence of someone like Deepak Chahar.
With the tournament already crossing the half-way mark, Chennai will need a miracle of sorts and will need to go on a long winning streak if they are to qualify for the playoffs.
Ravidra Jadeja in IPL 2022 so far: Matches: 7; Runs: 91; Wickets: 5
Rishabh Pant (Delhi Capitals)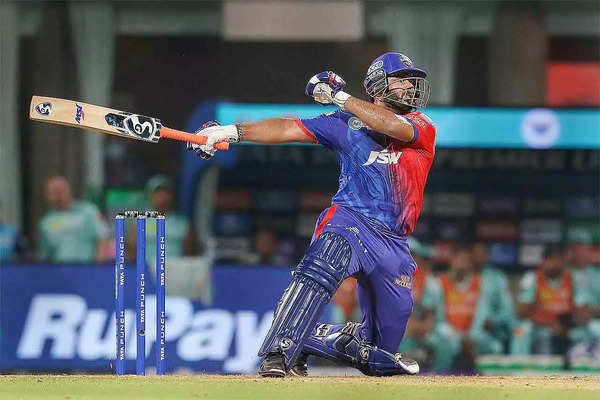 Delhi Capitals is another such franchise where their captain and the team have underperformed at the same time. While Rishabh Pant has got some runs under his belt, they have definitely not been upto the standards he has set for himself.
With scores of 1, 43, 39*, 27, 34 and 44, Rishabh has managed 188 runs in 6 outings (innings), with no fifties yet, and it has been a worrying sign. The underconfidence of not scoring many runs has perhaps become worse, with his team performing rather poorly overall as well, with just 3 wins in 7 matches. A Covid outbreak in the DC camp also of course hasn't helped matters and overall the team has looked very inconsistent, despite getting quite close on certain occasions.
They bounced back after multiple Covid cases hit their team, with a huge 9 wicket win, with 57 balls remaining, vs Punjab Kings. But in their very next game they were beaten by the Royals by 15 runs, as Jos Buttler smashed another century.
One of Rishabh's weak moments as a skipper was also visible during that match against Rajasthan Royals, when he was almost willing to concede the match over what looked like an umpiring error.
Hit with a 100 percent match fee along with a lot of criticism that followed, it will be a really difficult task for the 24-year-old to now pick himself and his team up. But no one doubts the talent that Pant has. He has been applauded for his captaincy skills in the past and will just have to find the right mental balance and strength within himself to start delivering both as batsman and skipper. And of course he will need a lot of help from his team and someone like Head Coach Ricky Ponting.
Rishabh Pant in IPL 2022: Matches: 7; Runs 188: Average: 37.60; SR:154.09; Fifties: 0;m Hundreds: 0; Fours: 19; Sixes: 8
Kane Williamson (Sunrisers Hyderabad)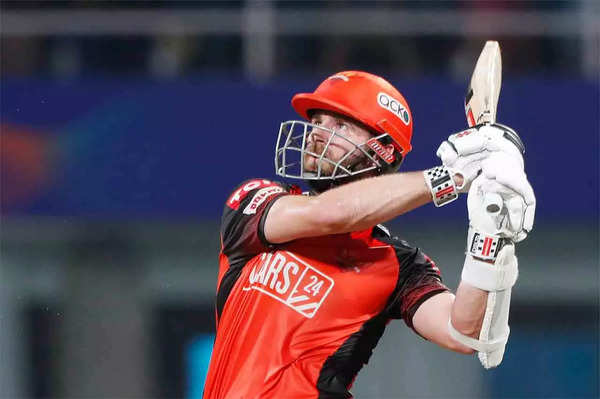 Among all the 10 franchises in this year's IPL, Kane Williamson's Sunrisers Hyderabad is the only team which has done quite well, despite their skipper struggling at an individual level.
With just 143 runs to his name in 7 matches, Williamson has had a tough season so far and has struggled for runs at the top. The 31-year-old is currently averaging a mere 23 and has had scores of 2, 16, 32, 57, 17, 3 and 16*.
But his own performances with the bat have not affected the team on a larger scale. Especially Williamson's bowling unit, which has led from the front and has been a breath of fresh air this season, especially young Umran Malik, who consistently clocks speeds of 145kmph plus. Incredibly, over 90% of his deliveries this season have been bowled at over 140kmph.
Sunrisers started off pretty slowly with two straight defeats, but since then have been on a roll, winning 5 consecutive games. They are currently sitting second on the points table and look pretty strong as a unit and have made Williamson look good as a skipper.
Williamson in their last match against Royal Challengers Bangalore played some good shots and looked like he is on his way to regaining form. If Williamson finds his touch again, it will be a really dangerous thing for the opposition teams, who are already being severely dealt with by the 2016 champions.
Kane Williamson in IPL 2022 so far: Matches: 7; Runs 143: Average: 23.83; SR: 94.70; Fifties: 1; Hundreds: 0; Fours: 10; Sixes: 6
((All numbers reflected in this article are till after Match 37 on April 24 between the Lucknow Super Giants and the Mumbai Indians))