Live Luxury Shopping Services : gucci live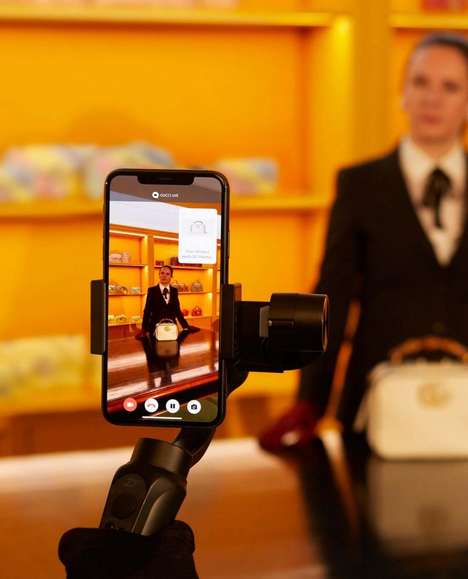 Consumers are understandably wary about returning to their favorite stores and retailers are adapting by offering live shopping experiences—as seen with Gucci Live. With this new in-store shopping service, potential Gucci clients are connected with a personalized advisor who shows off the latest offerings within a "faux luxury store"—a space specifically equipped with cameras and lighting to support what Gucci calls "remote clienteling." With mobile devices and laptops, staff communicates with shoppers in a way that saves them from having to physically visit the store space to see the available items on display.
Live shopping services and apps are emerging to give consumers a new way to participate in e-commerce, especially in highly interactive ways that feels like a hybrid of the online and in-store experience.
Image Credit: Gucci