Luxurious Glass Roof Sportscars : MC20 Cielo 1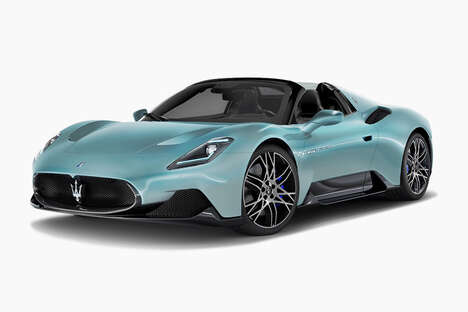 Italian luxury vehicle manufacturer Maserati has unveiled the 'MC20 Cielo,' an all-new Spyder model that boasts a one-of-a-kind thermal insulated glass roof that is entirely retractable.
What's more, despite the roof's expensive glass construction, it can be opened and closed in 12 seconds flat using an electronic control panel located inside the vehicle. In addition, the glass is equipped with a Polymer-Dispersed Liquid Crystal that enables drivers to easily transition the roof from clear to opaque via the click of a button.
As for power, the new MC20 Cielo features a 3.0L Nettuno twin-turbo V6 engine, which is capable of delivering an impressive 621hp. For those interested, the new coupe will be offered in a variety of colors; however, as of right now, it has yet to receive an official release date.
Image Credit: Maserati Spyder