Luxury NFT Drops : prada nft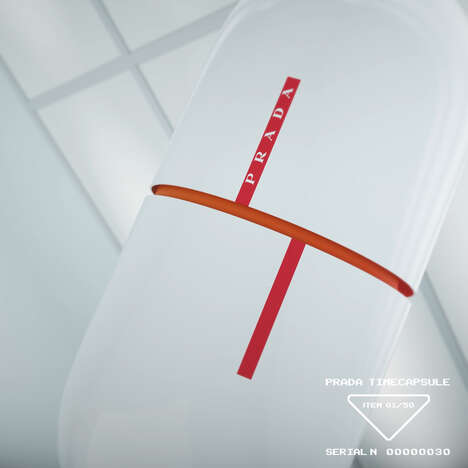 Prada NFTs will be available for purchase in a limited number of countries and areas. Consumers can obtain an NFT by purchasing a Timecapsule product, including the second phase of NFTs for individuals who purchased the Timecapsule before the original launch in December 2019.
In the latest Timecapsule release, a one-of-a-kind shirt created in cooperation with artist Cassius Hirst, Damien Hirst's son, will be available for purchase. Hirst's iconic mask and brain scan designs are included on the shirt.
To have a perfect correlation, the NFTs will include a serial number and a numbering system for each physical item. The Ethereum blockchain is being used to issue Prada Timecapsule NFTs, and the lucky owners will be offered unique benefits and experiences with their purchases.
Image Credit: Prada