Miracle-Working Face Elixirs : Clarifying face elixir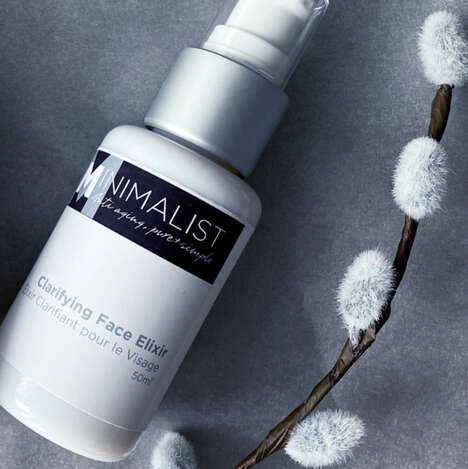 Pure + Simple's Clarifying Face Elixir, which is part of the skincare brand's Minimalist line, is powered by Oleic Sunflower Oil, Shea Butter, Sea Buckthorn, Rosemary, Myrrh Resin, Calendula Extract, alongside Rosehip, Frankincense, Pomegranate Extracts and Sandalwood, Geranium, Rose Oils. The Toronto-based brand is known for its powerful and potent formulas that strategically combine ingredients to address skin-specific concerns with the utmost precision and effects.
The Clarifying Face Elixir promises to nourish the deepest layers of skin while reducing hyperpigmentation, the appearance of fine lines and wrinkles, as well as the prevention of acne, blemishes, and congestion of pores. In order to achieve this, Pure + Simple prioritizes the inclusion of ingredients that are rich in antioxidants and anti-inflammatory properties.
Image Credit: Pure + Simple