Monogrammed Trunk Dollhouses : portable dollhouse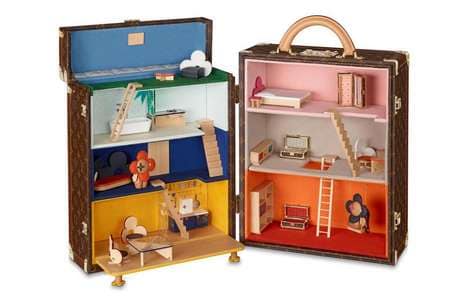 This portable dollhouse boasts a design that pays tribute to the iconic Louis Vuitton trunk and the brand's signature quatrefoil motif. The Maison Vivienne Dollhouse sets itself apart with a rectangular form that's not house-shaped but could be mistaken for a piece of luxury luggage. On the inside, there are stacks of color-coded rooms that can be decorated with 22 pieces of furniture like miniature wardrobes, tiny trunks and chairs.
For play, there are also two Vivienne dolls included with the luxury playset. These dolls also serve a functional purpose, as one ca be placed on the top of the box and secured, while the other can be placed inside the box for travel and transportation.
Image Credit: Louis Vuitton