Mountaineering Multifunctional Backpacks : mountaineering outdoor multifunctional backpack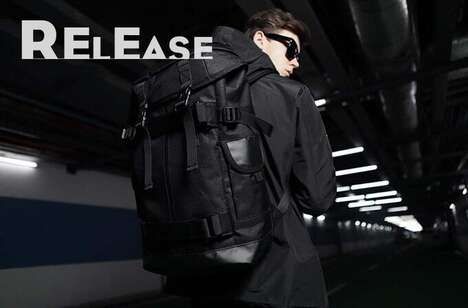 Scott created the mountaineering outdoor multifunctional backpack designed for sports after witnessing a tragic incident on his school campus. These events caused Scott to have feelings of guilt and self-doubt for a long time–that was until he started hiking and decided to take control of his life by becoming a young entrepreneur. The multifunctional outdoors backpack is a large capacity travel bag with breathable waterproof, friction-resistant nylon.
The bag is ideal for adventures and tackling challenges. It is 20cm thick and 29cm wide and equipped with multiple compartments. There are front capacity pockets, a top zipper pocket, a side pocket, an internal main pocket, and a mobile ID. Those interested in this all-in-one hiking bag can learn more about Scott and his project on the Kickstarter website.
Image Credit: Scott backpacks