Multi-Functional Creamy Beauty Sticks : Creamy beauty stick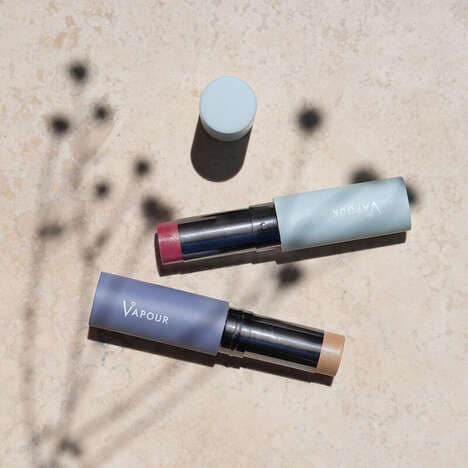 Vapour Beauty boasts a creamy beauty stick that is available for purchase on its own or as a part of a set—the Fluid and Free Set which includes the brand's Luminous Foundation is a great example of the latter.
Aptly titled the 'Aura Multi Stick,' this beauty product can be used on one's cheeks, lips, and eyes. The formula is guaranteed to be fuss-free as it is breathable and lightweight. It is also buildable. Aside from providing "fresh intuitive color" on the go, the creamy beauty stick is also powered by some nourishing ingredients—highlighted as "untamed botanicals." Vapour Beauty has included Organic Sunflower Oil, for example, which is an ingredient that hydrates. Frankincense, Myrrh, and Lotus, on the other hand, guarantee a calmer experience.
Image Credit: Vapour Beauty