Music Culture-Themed Workwear : mahogany music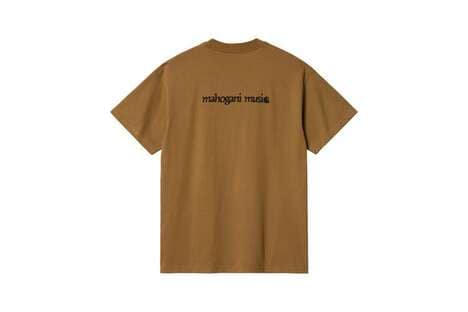 Carhartt WIP works in collaboration with Mahogany Music on a new collection alongside one another. The duo joins forces to deliver a range of wearables that are designed with inspiration from music culture. This is dropped under the RELEVANT PARTIES umbrella by the workwear label, which is a project that dives into some of music's most independent record labels that has a podcast hosted by Chal Ravens, a music journalist based in the UK.
The new range is led by two tees along with a hoodie and a limited edition cassette tape, which is curated by DJ Dez Andres. The designs are also rooted in music themes with graphics that nod to a slew of music labels.
Image Credit: Carhartt WIP