Nature-Centric Spring Technical Fashion : nature is healing 1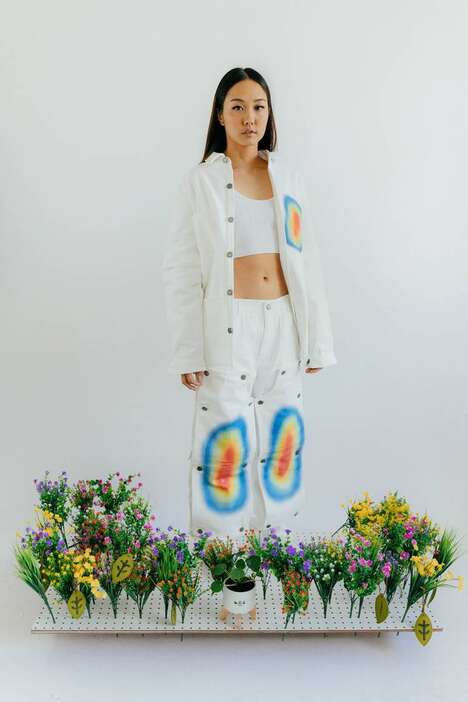 Fashion label TOMBOGO introduce new additions to its Nature is Healing collection designed for the Spring/Summer 2022 season. It made its original debut on the runways of New York Fashion Week in September 2021 and has been described to have a sartorial inspiration lying within "leaves, trees, and bark," with a focus on thoughtful materials.
This includes the use of fabrics such as "recycled synthetic nylons, vegan leather, woven mohair knits, and canvas," for a sustainable design angle. Some of the notable items in the capsule include the two-piece worker jacket and pants that are designed with a kaleidoscopic heat graphic against a white base to allow for the design to stand out in contrast.
Image Credit: TOMBOGO