Nostalgic Acne Patches : Pimple Protectors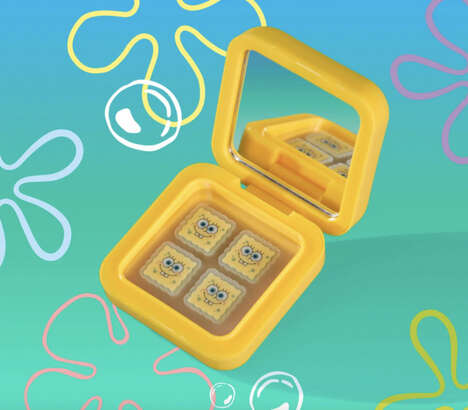 Starface's healing hydrocolloid pimple protectors can now be found in a fun, limited-edition varieties decorated with the familiar faces of SpongeBob SquarePants and his best friend Patrick Star. The protective patches leverage hydrocolloid as a clinically proven solution for absorbing fluid and reducing inflammation to dramatically reduce the appearance of pimples.
The perfectly shaped protectors help to shield the skin from bacteria to accelerate the healing process, and these pimple patches make the process fun with characters that Millennials and Gen Z alike love. The clean beauty patches are made to be shown off and they turn pesky blemishes into opportunities for skincare to feel fun again.
To make replenishing these pimple protectors as easy as possible, the brand also introduces refill packs that go along with the nostalgic carrying cases.