Nostalgic Trippy Graphic Menswear : men's resort 2023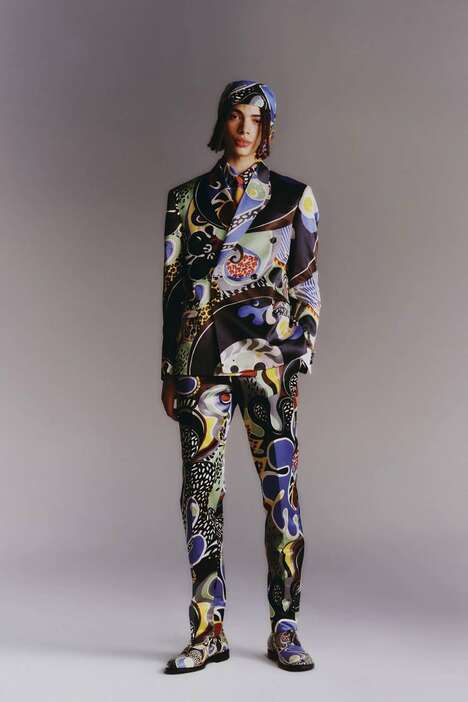 Moschino recently unveils a look at its Men's Resort 2023 collection and similar to its Fall/Winter 2022 range, it is inspired by the past. This time around, the fashion imprint turns its attention to the 70s for a nostalgic retro feel. It is filled with bright graphics and a plethora of psychedelic artwork that can be seen in the paisley prints, the sleek car coats, and the leisure suits.
It continues with pastel pink tonal trousers that have a wide-leg cut, brown graphic stained patterning short sets, and much more to push the 70s theme in terms of the silhouettes. The rest of the capsule includes hats, jackets, and accessories such as 'travel bags' in a variety of sizes.
Image Credit: Moschino