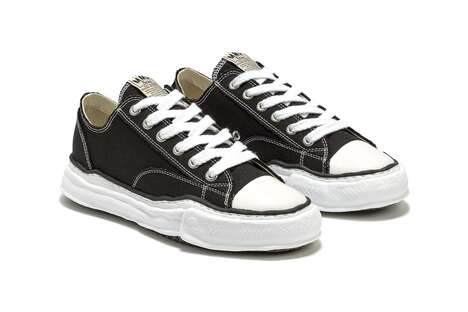 Tokyo-based designer Maison Mihara Yasuhiro has announced the launch of the second installment of his OG Sole Low Top Sneakers, which, like the first round, will also be sold through HBX. Like the original model, the new lineup of sneakers features the brand's signature hand-sculpted soles and rounded toes. However, the latest offerings have introduced a new range of colorways and styles.
Headlining the collection is the black Hank Low Top Sneaker, which Maison Mihara Yasuhiro has designed in collaboration with BED J.W. FORD. This unique model features velour-like uppers, distressed frays, and white stitching throughout. In addition, the sneaker dons double branding and text reading "Sublime meets Ridiculous" on its under beds.
The new round of OG Sole Low Top Sneakers is available to purchase now on HBX's website.
Image Credit: HBX