Organic Hair Growth Treatments : Atarah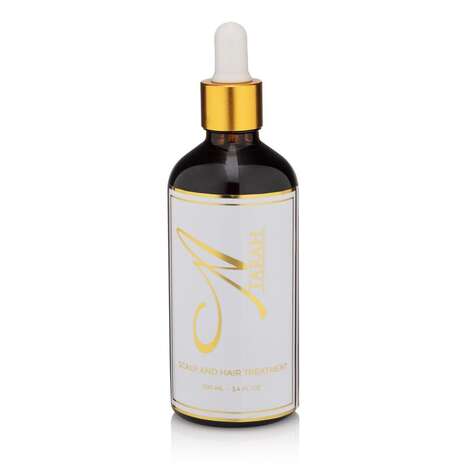 Atarah was founded by Stephanie Eyison, who experienced postpartum hair loss. The brand aims to empower those undergoing similar experiences by providing hair loss solutions to rejuvenate the scalp. Atarah's Scalp and Hair Treatment is made from plant-based and certified organic ingredients sourced worldwide and handcrafted to promote hair growth.
The proprietary blend of lightweight oil is suitable for daily use and combats hair thinning and bald spots after 30-45 days of consistent use. Each ingredient in the formula works together to deeply penetrate the scalp while stimulating hair follicles. This helps to optimize hair growth and promote healthy hair. Those in need of hair revitalization can visit Atarah's online store to purchase the revolutionary product.
Image Credit: Atarah