Painterly Vintage Menswear : Milfdad 1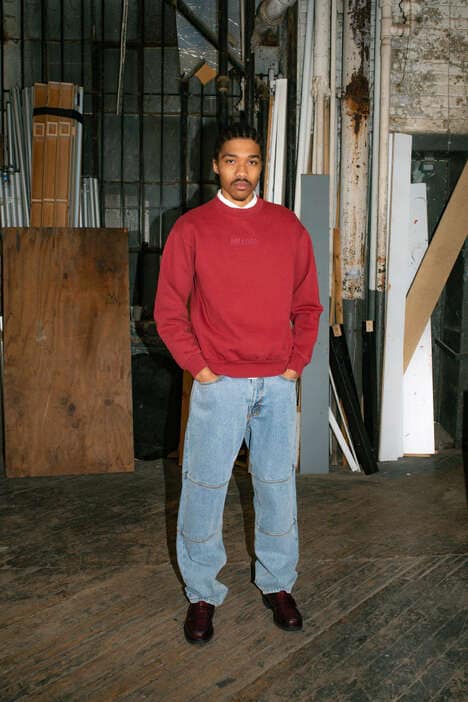 New York-based fashion label Milfdad has announced the launch of its newest collection titled 'Quinta del Sordo.' The new offering marks the boutique brand's return to the fashion game following a lengthy production hiatus caused by the COVID-19 pandemic. According to the brand, the capsule was inspired by the work of Spanish painter Francisco de Goya who produced notably dark and deeply inmate pieces.
Baggy fits and retro-inspired pieces act as a throughline for the new collection, which otherwise boasts an eclectic mix of garments. Standout pieces include extra-loose double-knee blue jeans, heavily-patterned denim jackets, and a green and yellow tracksuit, which, in the accompanying lookbook, is matched with a pair of blood-red loafers. As a whole, the collection works to reimagine vintage aesthetics through a contemporary lens.
Image Credit: Milfdad